<![if !vml]>

<![endif]>
This Picture is from our trip to Camp Emerald Bay, Santa Catalina Island, CA. on June 20, 2009.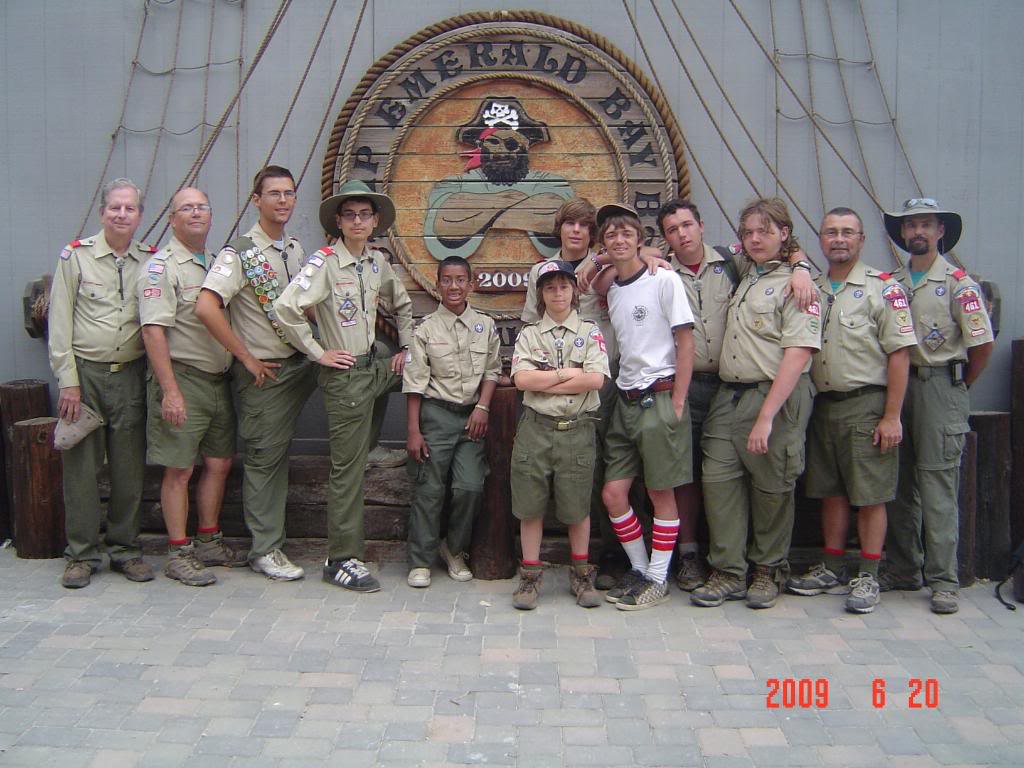 Left to right Mr. Grisham, Mr. Collins, MikeC (SPL), JohnG, MylesM, RayL, RichieH (P.L), Ryan M, ArinR, TalonS, Mr. Clark (Scoutmaster), Mr. Hawkins (Outdoor Chairperson).
The purpose of this web site is to share the fun and excitement of scouting with the world. In these pages you will see images of the boys in the troop on various outings and activities. You will see teamwork, leadership, excitement, fun, wonder, and splendor. We hope, that through these pages you will become interested in the exciting world of scouting.

Our Mission
Lord Baden Powell, the founder of Boy Scouts, said "scouting is a game with a purpose". That purpose is to develop strong leaders for our future. Our goal is to develop leadership abilities in the boys along with strong ethical and moral character and a sense of service to the community. We will accomplish this goal by living the 12 points of the Scout Law.

Troop Profile
Troop 461 is composed of 8 boys in two patrol, the Eagles and the Black Dragons.
Meetings are held every Monday at Glendale Nazarene Church school from 7pm to 8:30pm (except holidays).
The troop committee is always seeks volunteers to help out with troop operations.
Adult leaders are also needed to help the Scoutmaster. These positions are usually called Assistant Scoutmaster, but if your intimidated by the title you don't have to use it. However, we do need adults to work with each patrol to help teach scouting skills and get the boys to the rank of First Class. You do NOT have to teach every skill or lead every meeting. This job is more of a coaching and encouraging role. Let the boys teach the boys the skills.

Contact Information
Electronic mail

Scoutmaster: Bob Clark
Webmaster: Chris Collins

Page last updated on 02/01/2011 03:59 PM